Learn Arabic, Hebrew, Turkish, or Persian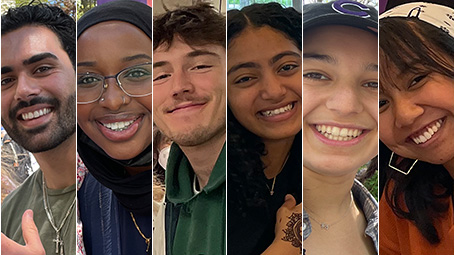 Our students and our faculty 
welcome new and current students to our unique language and culture program. We hope you will choose to begin or continue studying

with us. In addition to scheduling an array of interesting language and culture courses in Arabic, Hebrew, Turkish, and Persian every quarter,  we offer tutoring services to help you advance your language skills and regular cultural programming such as language tables, movie nights, and guest speakers (we regularly collaborate with the MENA Student Association and the MENA Studies Program).  If you study with us, y

ou

will acquire important language skills and

a fresh perspective on the cultures and people of the MENA region.  The MENA region stretches from Morocco to Iran, and it is one of the most diverse regions with more than sixty languages being spoken throughout.

This quarter, on October 25, 2023, MENA Languages is pleased to co-sponsor two workshops and a concert that will appeal to everyone interested in languages, music, and culture.  Featuring the acclaimed Jerusalem Youth Chorus, Uniting Voices Chicago, and the work of Dr. Nina Kraus, the free evening concert will be held in the beautiful Mary B. Galvin Recital Hall, and it is titled Music Connects Us.  Click here for more information on the events.  
HIGHLIGHTS
MENA Languages Welcomes Fulbright Foreign Language Teaching Assistants
Northwestern University was chosen to host four Fulbright Foreign Language Teaching Assistants for the 2023-24 Academic Year.  MENA Languages is excited to welcome two of them: Akrem Karoui, who will work closely with the instructors and students in the Arabic Language program; and Selin Tanis, who will work in the Turkish Language program.  Read more about Akrem and Selin here.  
Upcoming Events
12:00 PM - 1:00 PM, Evanston
All students in MENA Languages are invited to a lunch mixer.  Play games, eat great food, get to know each other!  
12:30 PM - 2:00 PM, Online
Beth Baron, City College CUNY; Maya Mikdashi, Rutgers University; Mejdulene Shomali, University of Maryland Baltimore County; moderated...
12:30 PM - 2:00 PM, Evanston
Join the Keyman Modern Turkish Studies Program, the Nicholas D. Chabraja Center for Historical Studies and author of Losing Istanbul Ar...
Latest MENA Languages News