Fadia Antabli
Associate Professor of Instruction, Arabic
M.Ed., Indiana University; M.A., University of Huddersfield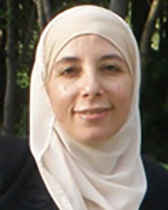 847-467-6780
Crowe Hall 4-113, 1860 Campus Drive, Evanston, IL 60208
Fadia Antabli is an Associate Professor of Instruction in Arabic at Northwestern. 
She served as the Language Coordinator for the MENA Program, 2016-2019, and as co-chair of the Executive Committee of the "Chicago Arabic Teachers Council", 2016-2018. In 2015-2016 she was a "Searle" Fellow and she won the "Arts and Sciences Alumni Teaching Award" from the Weinberg College of Arts and Sciences. She holds a Masters of Science in Adult Education from Indiana University in Bloomington and an MA in Educational Technology from the University of Huddersfield in England. Her thesis research was on "Teaching Arabic as a Foreign Language."
Before joining Northwestern, Fadia worked as an Arabic language Lecturer at Indiana University—Purdue University Indianapolis. Her research interests include educational theories and communicative approach to learning, instructional design, Arabic literature, and Islamic civilization and culture. Her recent research, "A Constructivist Approach to Learning: Classroom Practices for the Arabic Language Class," explores best classroom practices in teaching Arabic.