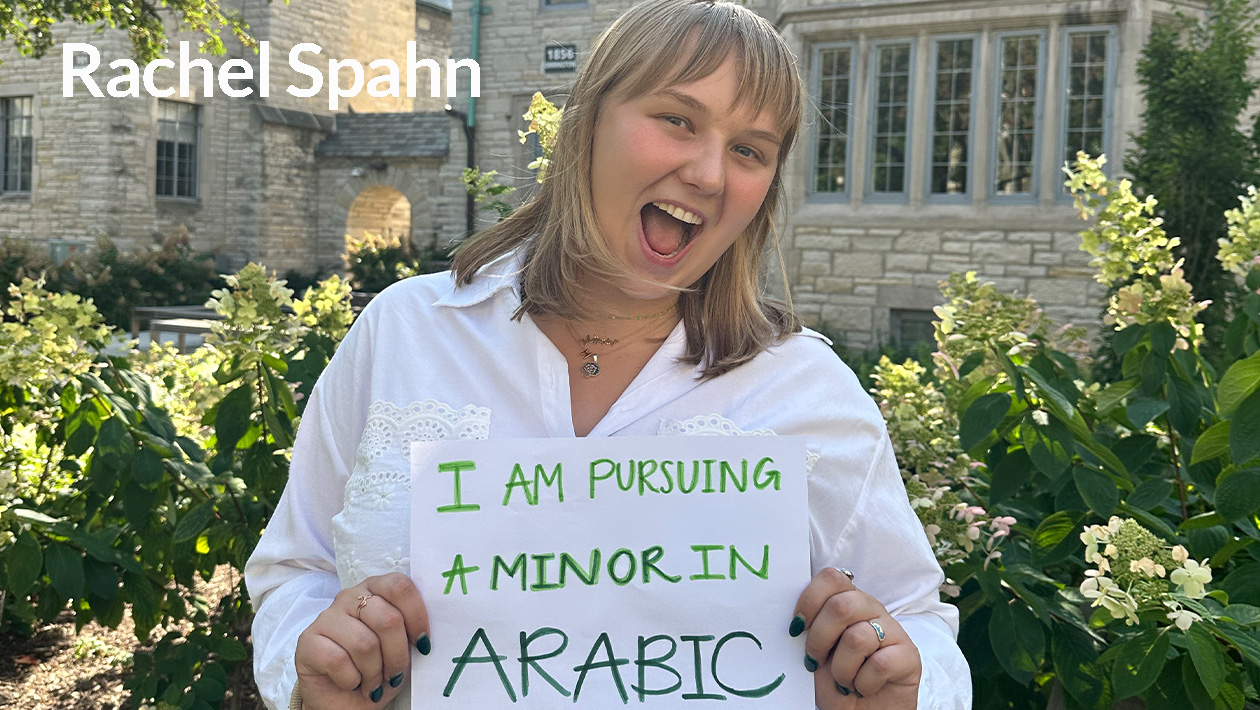 MINOR IN ARABIC
The MENA Languages Program is excited to announce that we are now offering a Minor in Arabic, to students who wish to gain a high level of proficiency in Arabic.  Arabic is a very important language: with more than 300 million speakers word-wide, it is the fifth most-spoken language globally. It is also one of the six official languages of the United Nations and the United States government has deemed knowing Arabic as strategically important for the country.
The course work leading to the Minor in Arabic is carefully scaffolded along a set of overarching goals that inform the pedagogical tasks employed in each class:
Goal one: to understand and interact with communities of different ethnicities and cultures 
Goal two: to embrace diversity, equity, and inclusion
Goal three: to speak Arabic at the advanced low level on the ACTFL Proficiency Scale

The Minor in Arabic requires 6 Arabic courses at the 200- and/or 300- level chosen from the various courses offered in the MENA Languages Program.
Find out more about our Arabic Minor